About WET Systems
WET Systems specialises in the development of sustainable, energy-efficient, ecological-oriented wastewater management solutions. Based in the Hunter Valley (NSW, Australia), we provide our services throughout the Australasia region and internationally. We have extensive in-house experience in the design of constructed wetlands and eco-technologies for the treatment of a full range of contaminated waters, including municipal sewage, on-site and decentralised wastewater, greywater, landfill leachate, industrial effluents, sewage sludge, wastewater from oil & gas and mining operations, agricultural wastes, nursery runoff and stormwater. We also develop solutions for sustainable reuse and management of treated effluent, plant nursery irrigation recycling systems and waterless sanitation.
With a solid scientific foundation in development of innovative, customised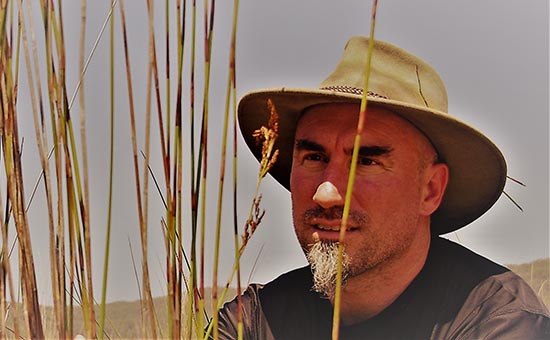 solutions, we pride ourselves on working closely with our clients and stakeholders to tackle the most challenging wastewaters, sites, remote locations and regulatory hurdles. We are also dedicated to applying our knowledge and experience for the application of appropriate sanitation and wastewater management systems for low-income communities and developing countries, where sustainable solutions are needed most.
WET Systems has extensive experience in wetland planting and vegetation management. We offer a range of on-site wastewater management systems for single households up to small communities, including advanced systems capable of high level nutrient removal for use in sensitive locations and catchments.
Above all, WET Systems is guided by the core values and principles of: upholding the highest levels of professional integrity; taking pride in our work; providing value-for-money and personalised service, collaborating closely with other like-minded people and organisations, and working with Mother Nature.
DR. TOM HEADLEY
Treatment Wetland & Eco-Technology Specialist
Dr Tom Headley is a constructed wetland specialist with over 20 years' experience in the research, design, construction and operation of ecological technologies for wastewater treatment. He has published over 20 scientific papers, given keynote presentations at international conferences, supervised PhD students and taught at post-graduate courses on treatment wetlands.
Since completing his PhD in 2004, Tom has worked in New Zealand, Fiji, Denmark, Germany, Turkey, the USA and throughout the Middle East applying the full spectrum of wetland technologies across a broad range of applications, including treatment of sewage, sludge, oilfield production water, landfill leachate, industrial effluents, stormwater and agricultural runoff. Noteworthy in this experience was the world's largest industrial constructed wetland system, consisting of >700 ha of surface flow wetlands and ponds for managing 115,000 m3/d of oilfield wastewater in the desert of Oman, providing a flagship example of what can be accomplished using ecological technologies.
Tom is now based in Australia and operates as an independent consultant through WET Systems, offering his expertise and services throughout Australia and internationally.
Links
FOLLOW DR TOM HEADLY ON LINKED IN
DR TOM HEADLY'S CV
JOSEPHINE O'BRIEN
Environmental Consultant

Josephine is passionate about providing assistance and support to community and water user groups to better manage their water resources. Her background in behaviour change within the natural resource sector coupled with her years of technical assistance on many constructed wetland projects provides her a strong understanding of people and water resource management. Josephine's formal training in Natural Resource Management and a Masters in Environmental Education has given her a solid foundation in understanding and assisting people to better manage their water resources.
QUALIFICATIONS
2008 – Master of Environment. Griffith University, Qld Australia.
2001 – Bachelor of Applied Science (Environmental Resource Management). Southern Cross University, NSW Australia.
1999 – Bachelor of Forestry Science. University of Canterbury, Christchurch New Zealand.
Links
FOLLOW JOSEPHINE O'BRIEN ON LINKED IN
JOSEPHINE O'BRIEN'S CV
DR KATHARINA TONDERA
Associate Specialist – Nature Based Treatment of Variable or Rainfall Driven Flows
Dr Katharina Tondera is a specialist in treatment systems for highly variable inflow, which is mostly, but not exclusively driven by precipitation, including the application of water sensitive urban design. She is experienced in assessing and evaluating treatment solutions, treatment wetlands and nature-based solutions and greywater treatment methods, with a strong background in urban hydrology. She also has a background in the optimisation of treatment solutions in a multi-scale approach from lab to field-scale and is proficient in project development & management and funding acquisition.
Katharina has a strong background in both the applied and academic spheres. She has published over 25 scientific papers and has worked throughout Europe and Australia where she undertook a postdoctoral at the University of the Sunshine Coast (USC), investigating floating treatment wetlands for stormwater treatment.
Links
FOLLOW KATHARINA TONDERA ON LINKED IN
KATHARINA TONDERA'S CV
DR MARK BAYLEY
Associate Specialist – Wetland Management Specialist
Mark spent the initial stage of his career (a little over eight years) at Southern Cross and Griffith Universities researching wetland systems for polluted water treatment. During this time Mark's research was presented at many international and national conferences and in 2007 Mark obtained his PhD. After his time within the academic arena, Mark aspired to move away from universities and apply his knowledge and skill to real-world issues and problems.
In the years since moving from the academic sector to the private sector, Mark has worked for a number of different organisations before being employed at AWC in 2008 – where he found a work environment that valued the benefits of scientific knowledge and understanding but appreciated the needs of their clients to resolve environmental issues quickly.
Mark's key area of expertise is in the identification, delineation, protection, management and creation of wetland systems – for both the provision of habitat and/or water quality improvement.  In additional to this, Mark has key skills in the management of stormwater in both the agricultural and rural sectors.
Links
FOLLOW MARK BAYLEY ON LINKED IN
MARK BAYLEY'S CV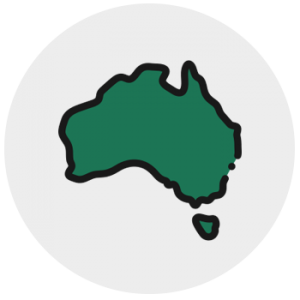 AUSTRALIAN BASED & OWNED
We are an Australian business working throughout Australasia and further afield. Where possible, we support other local businesses and provide volunteer services to local groups in order to build a strong community.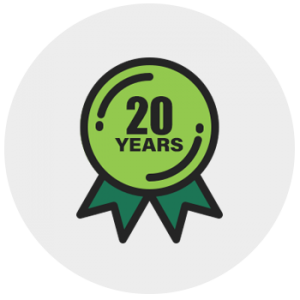 BACKED BY EXPERIENCE
WET Systems has over 20 years of experience in the design and construction of constructed wetlands. We have worked across all states in Australia as well as the Middle East and Europe. We provide Australia's most experienced constructed wetland design service coupled with excellent standards and honesty.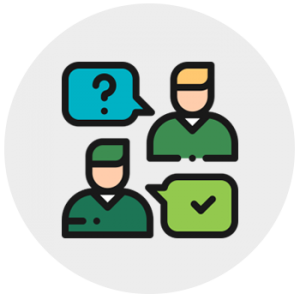 PARTNERING WITH CLIENTS
We work closely with our clients to create, design and implement treatment systems to meet their specific needs. We greatly value client input through all stages of the project and aim to grow strong, trusting relationships in order to create the best outcome.
Contact WET Systems
Contact the wetland & ecological treatment system professionals to learn how we implement ecological-oriented waste water management solutions.